Viking Ship Museum, Oslo: Tours & Tickets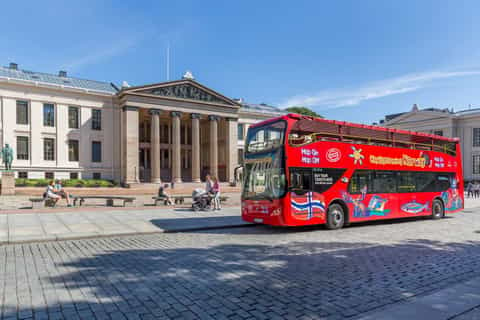 Oslo: Hop-On Hop-Off Bus Tour
Valid: 1 - 2 days

Optional audio guide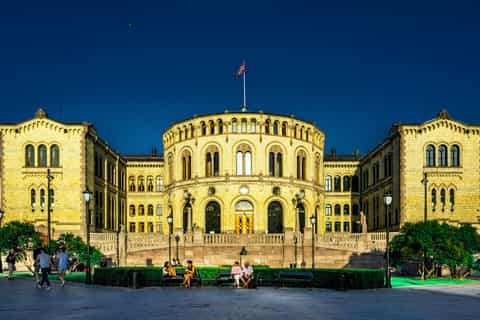 Oslo: 5-Hour Private City Highlights Walking Tour
Free cancellation
Change of plans? No problem. Cancel up to 24 hours before your activity starts for a full refund.
What people are saying about Viking Ship Museum, Oslo
It was one of the best things I pre booked from my Princess cruise-
I would recommend your Hop-on,Hop off Sightseeing cruise to anyone. Would certainly use you again so make sure you reply to this so i have your contact details.I did not see everything in the time I had but what I did see was just great.I did not get such good results from some other providers whilst I was in Scandanavia.Wit h thanks,Rhoda
Enjoyed HOHOFF and especially the boat ride.
The King of France was in town so traffic was awful in city center. Waited thru 3 stoplights just to move a foot forward. HOHOFF is the way to go to see the city. The lady commentator on the boat tour spoke in three languages. I was impressed. Get off at Nyven Canal and have a hot dog and beer. Much fun. Then hop back on and continue.
Fantastic way to see all the main features of Oslo!
The tour was great , informative and stopped at the main tourist attractions.it is a really great way to get to places and know when you come out of a venue there will be transport waiting. Only complaint, had to stand a few times , maybe limit amount hopping on bus.
Great idea and works well to get a sense of the city and highpoints.
Some of the stops seemed a bit disorganized, the site coordinator/ticket taker had no process for determining how many seats were available for new boarders. That should be an easy thing to track.
Watch out for packed buses at popular stops
Good, though at the Vondelpark it got frantic when a crowd of people desperate to get on the bus blocked those wanting to get out through the back door.