Urania, Vienna: Tours & Tickets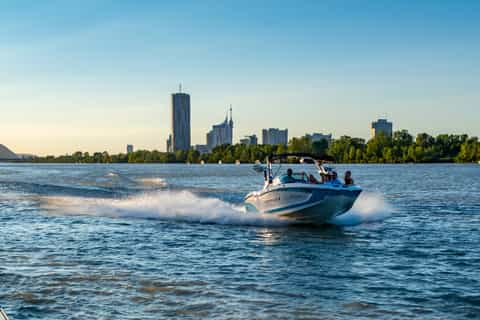 Vienna: Danube Canal Motorboat Sightseeing Tour
Private group

Skip the line through a separate entrance

Duration: 3.5 hours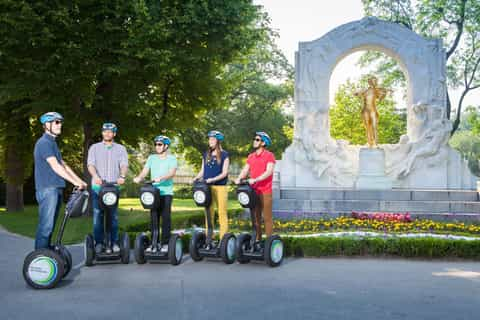 Vienna: Danube Rhapsody Segway Tour
Small group

Duration: 2.5 hours
Free cancellation
Change of plans? No problem. Cancel up to 24 hours before your activity starts for a full refund.
What people are saying about Urania, Vienna
Enjoyed our time with this tour. Getting around with a guide to fill in the history made a difference. We enjoyed being active instead of sitting on a bus. This tour is an easy ride for all fitness levels. We had a senior on the tour and there was no problem for them to ride with the pack. There were enough appropriate stops to take photos and hear about the history of important landmarks. Please if you enjoyed your tour, tip the guide. We were the only ones to tip on this tour. This may be due to cultural tipping habits of local countries.
All in all it was a great tour. Getting to know the city by bicycle gives you an opportunity to see a lot in a rather short period of time. The trip was quite relaxing, entertaining and interesting. Good quality bikes, professional guide. Highly recommend!
Lovely lunch on the boat, food was nice, choice of starter and main or main and dessert. Not many city views, but, was a lovely sunny, autumn day and the colours of the trees were beautiful. Relaxing and enjoyable. Good value for money.
Horst, our guide, was awesome! He took us around the city showing us many of the major sites in Vienna with rather humorous stories to go along with each of the sites. Given the chance, I would definitely do the tour again!
If you want an excellent lunch on the river it's that . However it's not really a sightseeing tour as you only get told about 4 places on the way back down the river and are only in the Danube canal not the actual Danube