Popular Nature & Adventure in Masca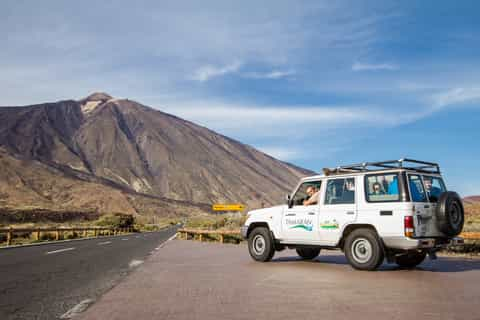 From Playa de las Américas: Full-Day Teide Jeep Safari
Pickup available

Duration: 8 hours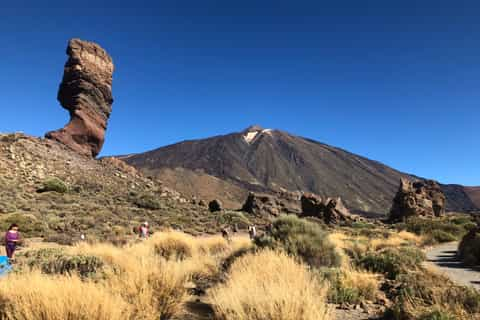 Teide and Northern Tenerife: Grand Tour
Pickup available

Valid: 1 day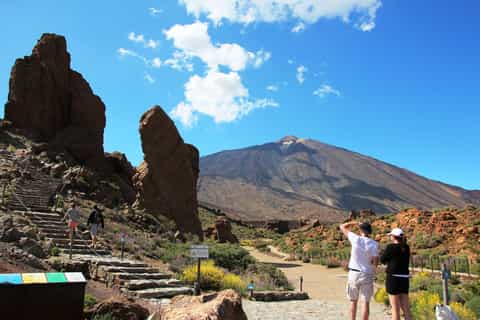 Tenerife: Volcano Teide, Los Gigantes, Masca, and Garachico
Small group

Pickup available

Duration: 9 hours
Free cancellation
Change of plans? No problem. Cancel up to 24 hours before your activity starts for a full refund.
What people are saying about Masca
Really nice experience! Highly recommended! The staff picked us up earlier from the meeting so we didn't have to wait. We drove around the south part of the island (since that was our starting point) to pick up the rest of the people. Stop 1: Vilaflor, fantastic view, nice tranditional coffee, 15-20 min. Stop 2: Teide and around the volcano, interesting landscapes!. Stop 3: Garachico, photoshooting, 10 min. Stop 4: Icos de los Vinos, nice lunch, beautiful dragon tree, 1.5 h. Stop 5: Garachico (again), city walking and history. Stop 6: Masca, amazing mountainuous village, nice cactus ice-cream, walking, 20 min. The tour finishes there, but during driving they pass by other nice villages and banana plantations. Our guide was funny and gave many info for the history and life on the island. It was a realy nice scanning of the key places of Tenerife! I would do it again, but this time sitting at the inner seats of the bus since I am afraid of heights and Masca was a bit "scary" for me!
We loved this so much! Neil, our guide, was very knowledgeable and passionate about Tenerife and Teide. He drove very well and was sure to tell us as much info as possible. Lots of stops to view and take photos. The jeep was very fun to be in with the roof off in the sun. Lots of chances to walk around on your own or in a group. Lovely cafe and restaurant (at your own expense). Teide and the national Park are amazing and definitely the thing to do whilst in Tenerife. Unfortunately just as we arrived at the restaurant, our jeep broke down so we had to jump in with another group for the final part but definitely didn't ruin our day. Would definitely recommend!!
The Jeep Safari was very fun and the tour guides are professional and really nice people. Everything went smoothly with the pick-ups and the drop-offs and and the tour was very amazing, we got to see the best parts of the Teide National park and Masca Valley. Really a nice day and well spent with the Jeep Safari! A good option for those who can not explore with their own car! Thank you! :)
It was a great experience and better than other tours I have done. Bernard proved a practiced driver around the narrow switch back road from Masca. Julian our guide was very firm but fair. He was very knowledgeable about the places and history but unfortunately spoke a little fast to catch all of what he said.
It was amazing. Full day relaxing on the boat (we reserved for extra 20 euros on bed deluxe on the front of the boat, we comment to pay it, worth it) We relaxed, saw whales and dolphines we got a swim in a beautiful a Los gigantes clifs. Totally recommended.