Gänsemarkt: Tours & Tickets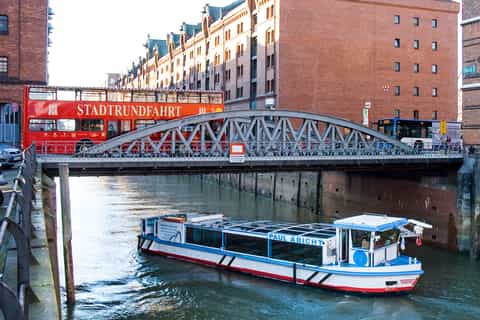 Hamburg Combo: Hop On Hop Off & Water Ticket / Harbor Cruise
Duration: 1 day

Optional audio guide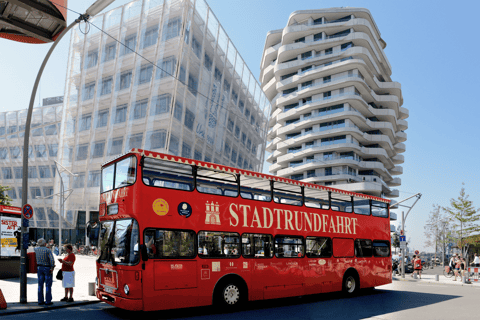 Hamburg: Line A Hop-On Hop-Off Sightseeing Tour
Duration: 1.5 hours

Optional audio guide
Free cancellation
Change of plans? No problem. Cancel up to 24 hours before your activity starts for a full refund.
What people are saying about Gänsemarkt
It was a nice tour where you can learn a lot about Hamburg.. if you understand German :) The presentation in German language was extremely loud, in the background, which covered the sound of the guide in our headphones. So practically if you don't understand German, you will not get much from your headphones anyway. We've participated in other tours before across Europe and it's the first time we had this issue. Normally each person had their own headphones with their selected language, regardless the country where the tour is taking place. This was different. But besides this, the tour was ok and I recommend it if your are there for a short stay, because there are a lot of beautiful places in Hamburg to see :)
Excellent content and presentation. Both Guids were knowledable.
It was really excellent that we could split the two activities over two days, as there was now time left to do the boat trip when we got back from the hop-on hop-off bus trip. We tend to use the bus as one trip, in order to gain an overview of the whole city. We rarely tend to use the bus more than once. Hamburg was great and the bus was great too.
All in all it was amazing. As we were only 4 guests, it felt like a private tour. Our tourguide was really nice. Five stars for her! Sadly I had to remove one star as the busdriver was a grumpy man. He didn't wanted to accept our mobile tickets and had no idea how to handle a qr code. Also his driving style was rather frightening.
Printable tickets are not good when you are on the road and booking events. Even had the tickets e mailed to the hotel but never arrived. Luckily the bus driver was nice enough to type in the confirmation numbers into their system and than issue us tickets.
It was quite good and we enjoyed the tour.
The guides were good and we would recommend to everyone to get off at the stop for the miniature wonderland. It is the most fascinating place we have seen that has been made by man. Loved it.