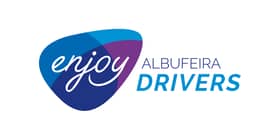 Enjoy Albufeira Drivers is a travel agency, based in Albufeira, in the Gale Beach area, licensed by Turismo de Portugal. We also do various types of transfer service to Airport and Resorts. After our clients arrive in the Algarve we continue to accompany them on the local Transfers, Golf and water parks and all the places your family need to go, We have various types of tours in Algarve, Wine tours, cliff tours, Markets, Desert islands, secrets spots
Enjoy Albufeira Drivers. offers tours and activities in these cities:
Things to do organized by Enjoy Albufeira Drivers.