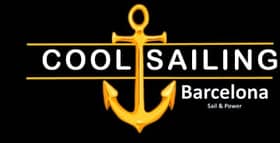 Top sailing tours in Barcelona Our target is to have awesome time in a boat tour, combined with the rigth safety at the sea. I'm Miquel, a local who has experience of almost 30 years sailing. I was also a team building team coordinator achieving super fun sailing events, especiallity at sea. We consider that it only makes sense if we are respectful of the environment, so we use the sails as much as possible and the engine only the essential. It also focuses its efforts on caring for the environment and reducing its environmental footprint. Therefore, in our environmental strategy we have established important commitments in matters such as water, paints, climate and suppliers. It defines the objective of Boat Trip Barcelona in the long term as a company, and is the criterion of weight of its actions and the decisions it takes to Achieve three fundamental objectives: 1- Sail in Barcelona and discover the beautiful Mediterranean sea. 2- Inspire moments of unforgettable optimism and happiness. 3- Create fun and make a difference. Cool Sailing BCN, use to exceed the expectations.
Cool Sailing BCN S.L.U. offers tours and activities in these cities:
Things to do organized by Cool Sailing BCN S.L.U.