Popular City Cards in Barcelona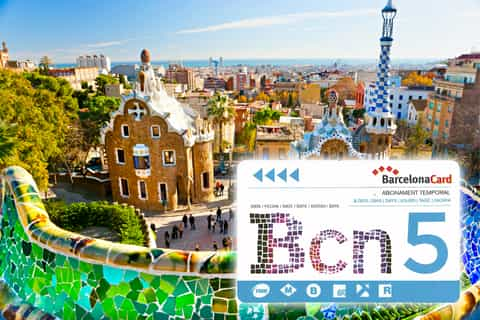 Barcelona Card: 25+ Museums and Free Public Transportation
Duration options: 3 - 5 days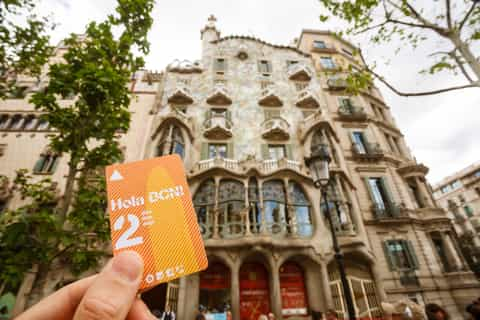 Hola BCN: 48, 72, 96, or 120-Hour Public Transport Ticket
Valid: 48 days - 4 months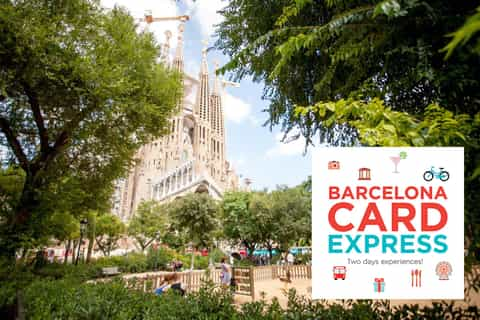 Barcelona Express Card: 2 Days of Transport & Discounts
Free cancellation
Change of plans? No problem. Cancel up to 24 hours before your activity starts for a full refund.
Top 5 attractions to do with your Barcelona Card
As well as discounts on tours, restaurants, spas, and lots more besides, Barcelona's official city pass gives free entry to many of its best museums. Here are five you don't have to be Messi not to miss!
1. Joan Miró Foundation

Towards the end of his life, Joan Miró established a foundation to encourage younger artists to experiment, as well as to exhibit his own works. The result is a must-see for art lovers!

2. CosmoCaixa

The CosmoCaixa science museum is a constant source of wonder. With a planetarium and playful, interactive exhibitions, it's a fantastic place to take the whole family!Das Wissenschaftsmuseum CosmoCaixa versetzt seine Besucher an jeder Ecke ins Staunen. Mit einem Planetarium und spielerischen, interaktiven Ausstellungen ist es eine fantastische Attraktion für die ganze Familie.

3. Botanical Garden of Barcelona

Discover plantlife from around the globe in Barcelona's gorgeous "Jardí Botànic," set within the picturesque landscape of the famous Montjuïc hill.

4. Centre of Contemporany Culture Barcelona

With a constantly changing programme, you could visit the city 100 times and never tire of the forward-looking CCCB's debates and meditations on contemporary concepts.

5. Catalan National Art Museum

Struggling to grasp the whole Spain-Catalonia thing? Then make the MNAC your first stop! Exhibits have been curated to tell Catalan history from the Romanesque to the 20th century.
Planning Your Visit
Is it worth it?

Although the Barcelona Card offers discounts on a variety of attractions, the free admissions it offers are mostly limited to museums. If you plan on immersing yourself in art and history, then it could save you loads. If not, check out its discounts on everything from tours to tastings to flamenco shows, and do the math. It works as a travelcard across all public transport networks too, but the Hola BCN card might be more suitable for your visit.

What is a Hola BCN card?

If you're planning on seeing a lot of Barcelona but staying off the beaten track, then consider buying a Hola BCN card instead. For a one-off fee, you'll receive unlimited travel across all metro lines, buses, trams, and suburban trains, without paying for attractions you don't plan to visit!
Top Attractions in Barcelona
Things to Do in Barcelona
Cities in Spain
What people are saying about Barcelona
Absolutely great value transport and travel pass. My wife and I were able to access all of Barcelona easily and affordably. We used all modes of transport available to us over the 72 hour period with which we had the Hola Barcelona pass. It cost less between us for our stay than it would have cost just for a taxi from the airport to our hotel one way.
The ticket was worth purchasing as we needed to get to locations further away and couldnt walk everywhere. The Metro is easy to follow once you get used to it and you use a map to know what end of line destination you need to look for.
We used the card for the museums only ones, but travel card Is something you need if you want to travel around Barcelona. So if you don't plan to visit museums you better buy only travel card. It's worth it.
Very easy to use. Travel around the city with ease.. hop on to any bus / train etc and off. Gives a lot of freedom. Just note that it's not valid between 11pm-5am.
Easy to obtain, we purchased online before we went and exchanged at tourist office at airport. Great value and made travelling round the city easy.