AngelicaTours Unipessoal Lda.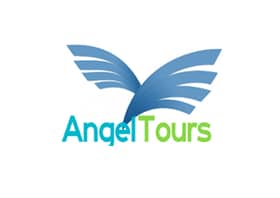 We are a company specializing in sightseeing tours for large and small groups in Portugal and parts of Spain. We also do Tours holiday dedicated only to children from 6 to 15 years with teacher assistance. The AngelTours is based on customer service, quality, integrity and professionalism. The total satisfaction of our customers is the goal, so we bet a service tailored to the preferences of each client, offered by a team of specialized professionals and deep knowledge of the history, customs and curiosities about the sights of Portugal. Our vehicles will provide you a pleasant and safe ride. Us your visit to Portugal will be an unforgettable experience because: "Visiting Portugal and well known gives health and is living" Provide positive and unforgettable experiences The mission in AngelTour is providing a service to the extent that exceeds the expectations of our customers. With a focus on personalized service, creating a bond of friendship, we have as a priority, provide well-being and comfort. In all the services we provide we strive for an honest performance, fair and just. Provide a personalized experience, offering a unique service and exceed the needs of our customers.
AngelicaTours Unipessoal Lda. offers tours and activities for these attractions:
Things to do organized by AngelicaTours Unipessoal Lda.